The Colco Times
Why You Should Choose Colco Coffee For Local Wholesale Coffee Beans
by Joseph Shuttleworth on Jan 12, 2023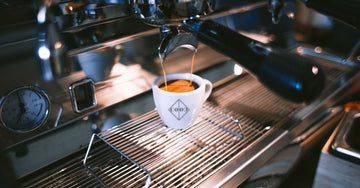 The Perfect Blend of Family, Community and Sustainability with Colco Coffee's Wholesale Coffee Beans.
 As a coffee roaster serving the Thames Valley area, we know a thing or two about producing high quality, delicious coffee beans and as a local business, we understand the importance of supporting the community and promoting sustainability. That's why we've made it our mission to provide our wholesale customers with the freshest coffee beans available, while also minimizing our environmental impact.
 When it comes to wholesale coffee beans, many people assume that the only options are major, international brands. However, we believe that choosing local, wholesale coffee beans from a small business like ours has many advantages.
 One of the most obvious benefits is freshness. As we operate within the Thames Valley area, we're able to roast and package our coffee beans quickly, ensuring that they reach you as fresh as possible. This means that the coffee you serve to your customers will have a richer, more complex flavour than coffee that's been shipped halfway across the world.
But we believe that great coffee is about more than just the beans. It's also about the values that go into producing it. That's why family, community, and sustainability are at the core of everything we do.
 As a family owned business, we understand the importance of tradition and quality. We work with farmers who share our values and use sustainable, practices to grow our coffee beans. This allows us to maintain a close relationship with the farmers, guaranteeing the best quality beans for our customers.
 We take pride in being an active member of the community which is why we offer free shipping for all our wholesale orders and are happy to visit potential customers to perform tasting sessions should they be interested in using any of our speciality coffees within their business. This allows our customers to learn more about our beans, and discover new and exciting flavours from our speciality coffees.
At Colco Coffee, we understand that sustainability is essential in the coffee industry. That's why we're committed to reducing our environmental impact. We work together with other sustainability initiatives including ONE Tree Planted which is why for every wholesale box order, a tree is planted to help offset carbon emissions.  By choosing Colco Coffee, you're not only getting a delicious product, but you're also doing your part to support sustainable farming and reduce your carbon footprint.
So, if you're looking for high quality, delicious wholesale coffee beans that are ethically sourced and responsibly grown, look no further than Colco Coffee. Our unique blend of Colombian Arabica and Premium Robusta, Espresso Comercio, is our best selling blend and has become a favorite among wholesale customers.
Contact us today to learn more about our wholesale options and work together to serve the perfect cup of coffee.