Wholesale Coffee Beans
Here at Colco we take pride in offering some of the highest quality beans on the market at unbeatable wholesale prices. As a small, family-owned business, we know the value of personal connections and are committed to providing the best customer service possible and as a socially responsible company, we are proud to support good causes with a portion of the proceeds from every sale. Whether you're a coffee shop owner, a home barista, or just a coffee lover looking to stock up on premium coffee beans, we've got you covered. Our beans are carefully sourced from some of the finest coffee growing regions in the world and roasted to perfection to bring out their natural flavors and aromas. Our wholesale trade boxes are currently available with our premium blends all year round to ensure consistency. Place your order today and start enjoying the best coffee around, all while supporting a good cause.
If you have any questions or are looking for other coffees at wholesale prices, don't hesitate to contact us,with a wide variety of roasts and origins to choose from, you're sure to find a coffee bean that suits your taste. So why wait?– we're here to help!"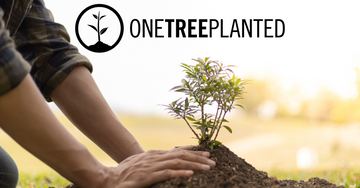 ONE Tree Planted
With every order of our Wholesale Coffee Beans we work together with One Tree Planted, one tree will be planted in your name to help ensure sustainabilty in the community.
Learn More
Fincas De Colombia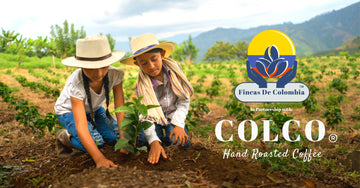 Supporting Future Farmers
Proceeds from the sale of our wholesale tradebox's are currently used to support Coffee farming in Colombia. We have are working within Salazar Notre De Santander helping farmers develop their land and cultivate a better future.