About Us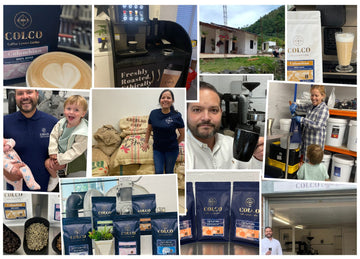 "Family is at the heart of our business"
"Our story began on our family coffee farm in Salazar, Colombia with Don Jose and remains a family business sourcing and roasting some of the world's finest coffees. My mother Angela (Don Jose's Daughter) grew up in Salazar, The birthplace of coffee in Colombia and fell in love with Coffee from a young age. It was here, she mastered her passion and the ability to roast & source the supreme quality coffees we use today. Shortly after the birth of my Son we started Colco Coffee with the view to regenerating our family business whilst also investing in sustainabilty projects around the world, one bean at a time.
Our values are Family, Community, Sustainability & of course making a great cup of coffee. We ensure our values are ingrained into everything we do which is why we strive to be the coffee lovers coffee of choice."
Thank you, Joe @ Colco Coffee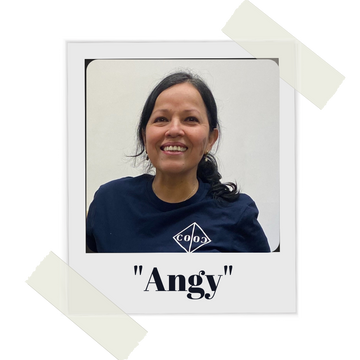 Message from the Roaster
Thank you for taking the time to visit us, Here at Colco, we love all things coffee, from roasting to drinking so please make yourself at home & take a look around, "Mi Casa es tu Casa" whether your looking to taste our selection of traditionally hand roasted coffee or interested in any of our bean to cup coffee machine packages, we are here to help.
Contact Us
Don Jose - Where it began
Here at Colco we love our coffee and the different flavours each bean can produce. Our family coffee farm based in Salazar, Norte De Santander was once a thriving producer of Colombian Supremo. It has been our dream ever since to establish a world class coffee from our farmwhilst supporting other farmers in the regeneration of their farms and every sale gets us one bean closer. Don Jose was an expert in detecting the subtleties in each coffee bean, from hand picking to hand roasting the coffee to release the finest flavours. This knowledge has been passed down through generations and is why we work so closely with Colombian Supremo and the surrounding farmers who's expertise allow us to continue tradition. This is why our Colombian Supremo is called Don Jose, a fitting testament to the man that started it all.
Shop Don Jose
Coffee & The Community
From the start of our project we have been working to not only try and regenerate our family farm but to also support other farmers in the surrounding areas.This has ranged from helping to fund local roads aswell as providing jobs to the local community & families. We do this via our initiative "Fincas de Colombia" and with your help aim to expand our support across Colombia in the future as we grow.
When it comes to supporting coffee producers, we have teamed up with Project Waterfall whose mission is to unite the coffee industry and coffee consumers to give back to the communities growing our coffee.
They do this by investing in sustainable clean water, sanitation and hygiene projects. We believe their work is very important for our industry & is why we choose to support their ongoing projects across the world.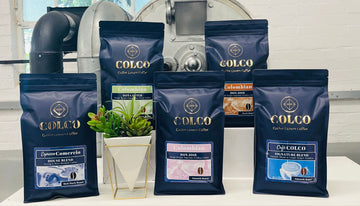 Direct to Consumer
Colco Coffee is a supplier of speciality coffees, including single origin and unique house blends. Trusted by customers all around the world.
Shop Collection
Cafe Colco - Bean to Business
Choosing the right coffee machine for your business is crucial, and we are here to help guide you through it. By teaming up with us, you're choosing quality, sustainability, and a genuine love for coffee. If you would like to learn more including a free taster session we are here to help.
Learn More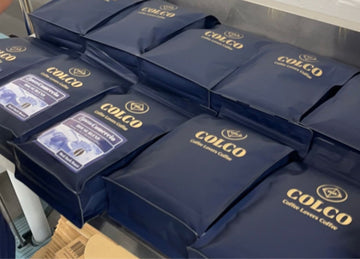 Wholesale Coffee
As coffee roasters we are able to cater to a variety of business requirements whether it be free next day delivery or white labelling bespoke blends.
Get in touch