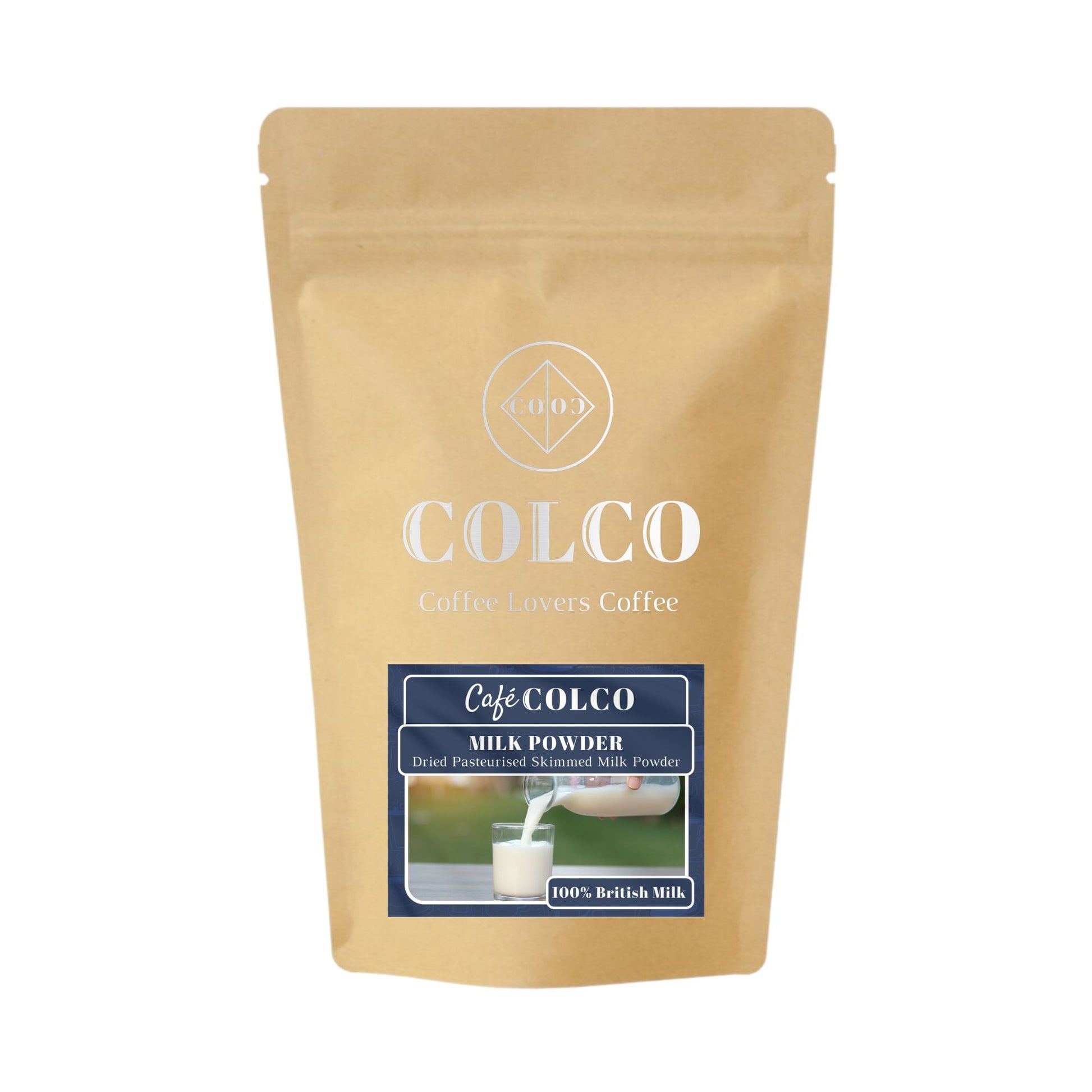 Cafe Colco Premium Skimmed Milk Powder - 500g
Translation missing: en.products.product.price.regular_price
$6.85
Translation missing: en.products.product.price.sale_price
$6.85
Translation missing: en.products.product.price.regular_price
Product description
Shipping & Delivery
Here at Colco we believe in using the finest ingredients for our bean to cup machines & coffee to go packages. This is why our premium quality 100% British Skimmed Milk Powder is the perfect choice for our compaitible bean to cup vending machines aswell as a milk replacement option for your coffee. Made from the finest British dairy, our milk powder delivers exceptional taste, superior quality, and outstanding value.
Designed specifically for vending machines, our skimmed milk powder dissolves quickly and effortlessly, ensuring a smooth and consistent texture. It's an ideal choice for automated coffee dispensers, providing convenience without compromising on taste
Our skimmed milk powder is the perfect milk replacement for enhancing the flavor of your coffee beverages. It adds a creamy richness and balances the taste of your coffees, making each sip a delightful experience.
Our milk powder is carefully processed and packaged to maintain its freshness and extend its shelf life. It retains its flavor and nutritional value for an extended period, ensuring you always have a reliable supply of milk at your fingertips.
We offer free UK delivery on orders over £15
Standard delivery of 2-4 business days,
Orders made after 1pm are collected by the courier on the following day excluding sundays & bank holidays.
Free Next Day Delivery on Wholesale Trade Boxes Ordered before 12pm Monday Friday exc BH