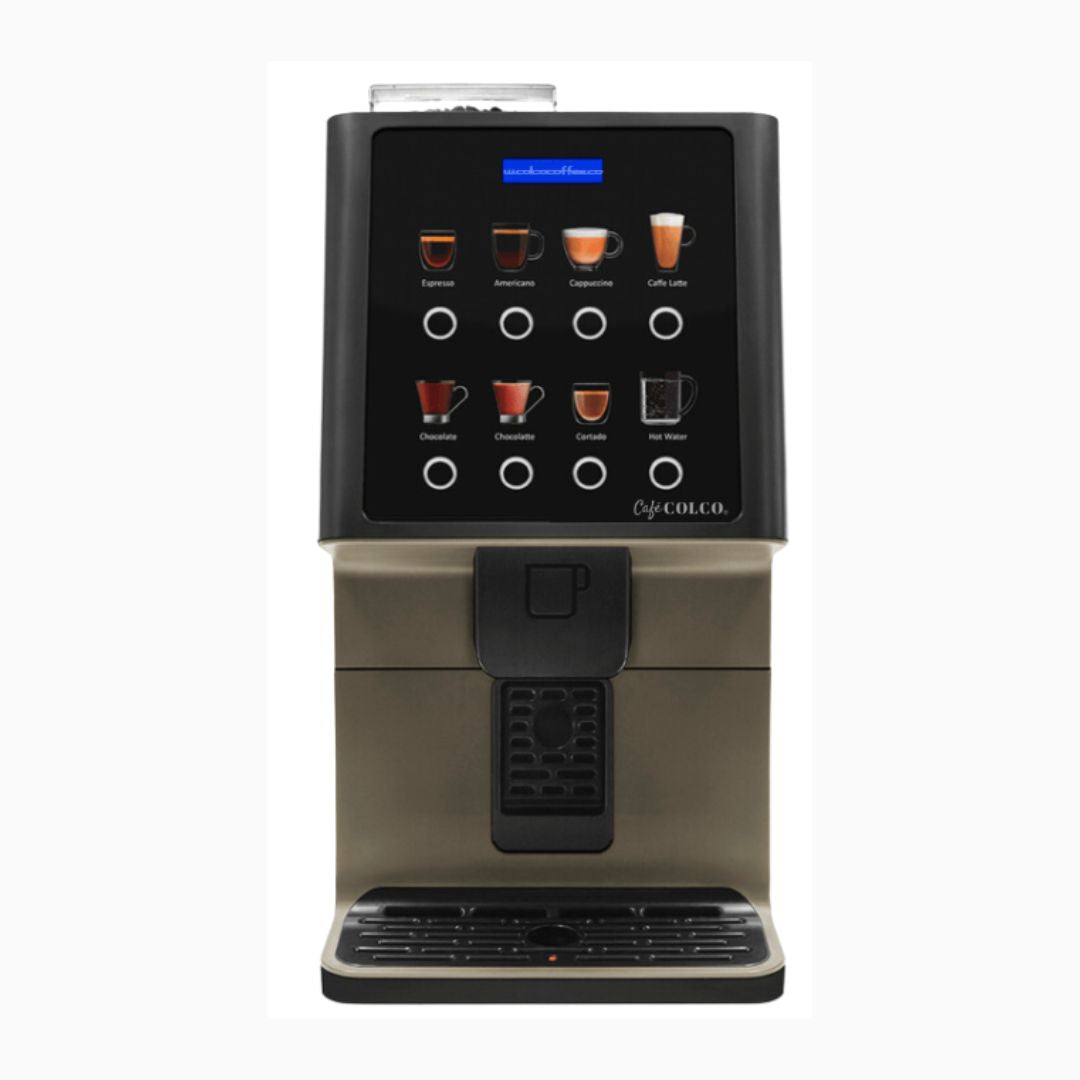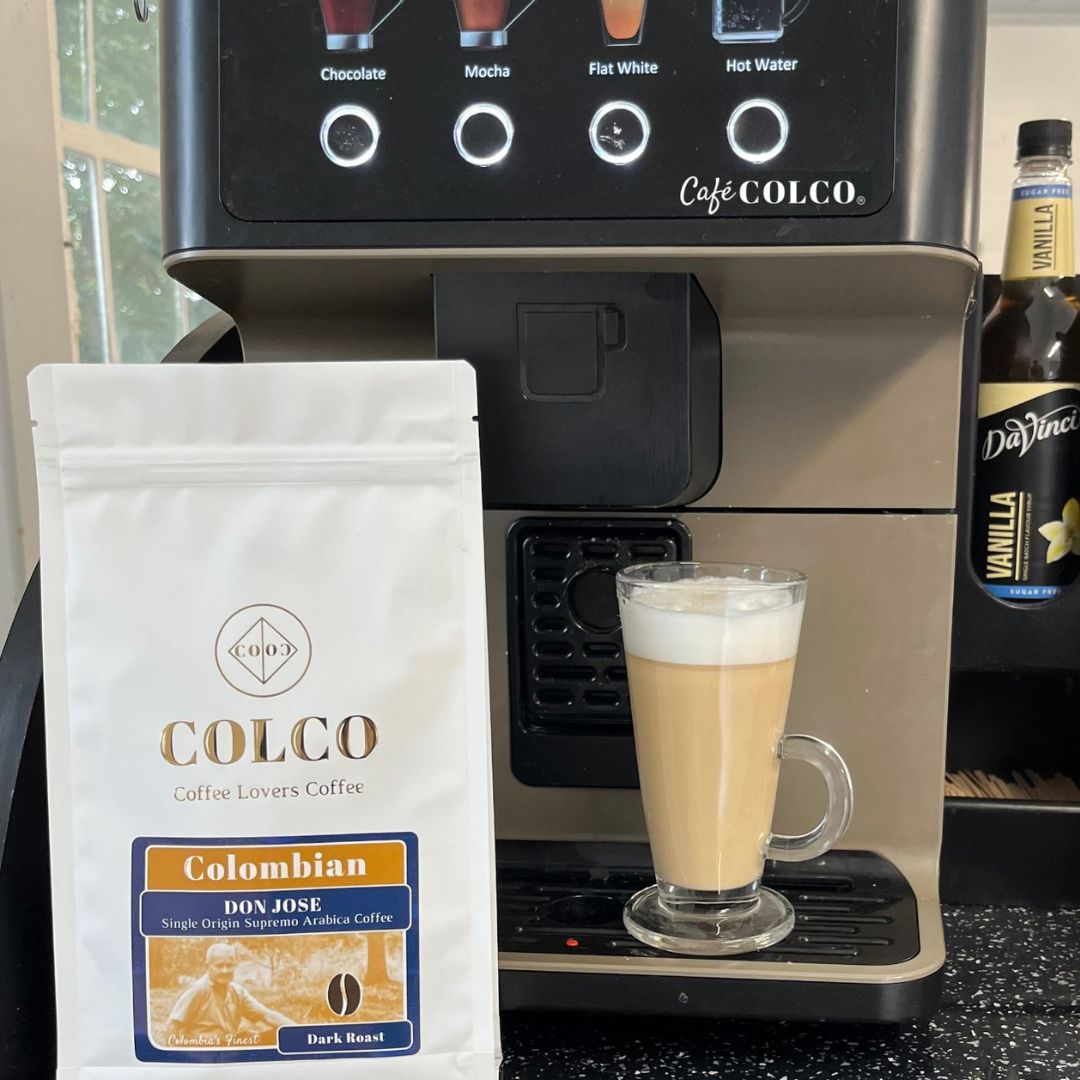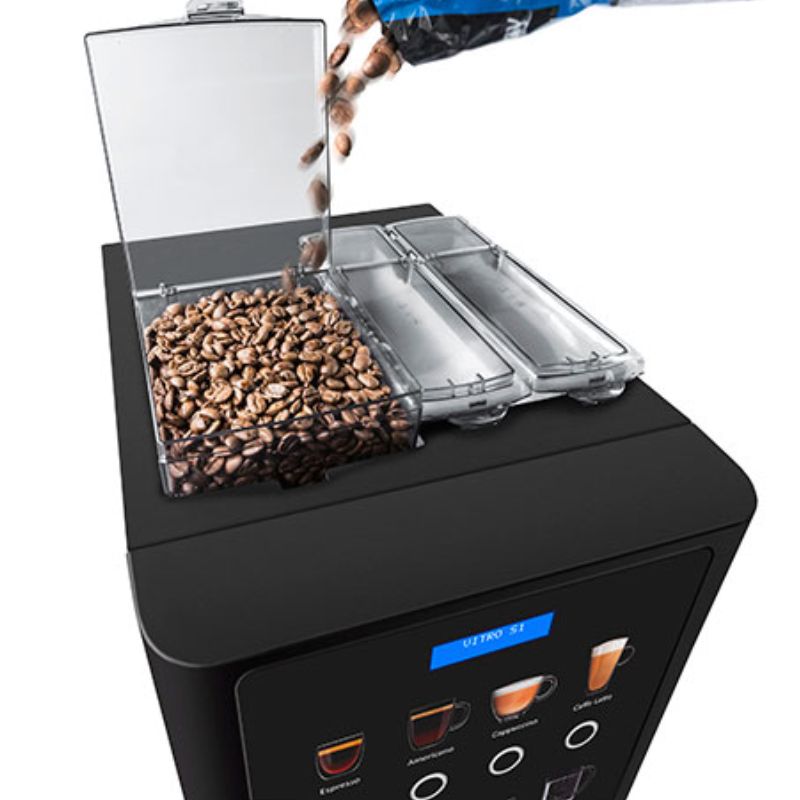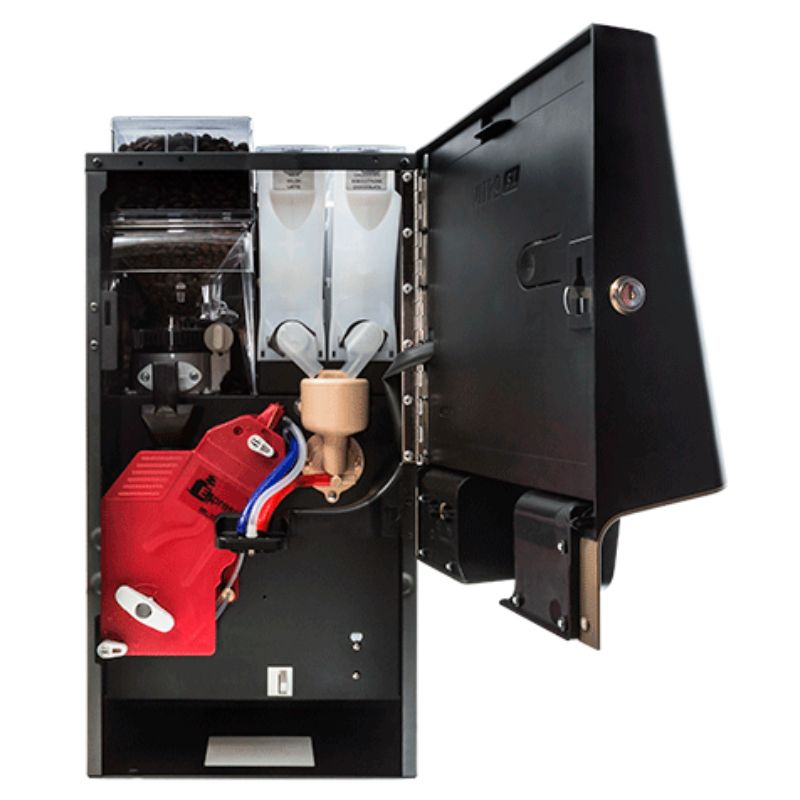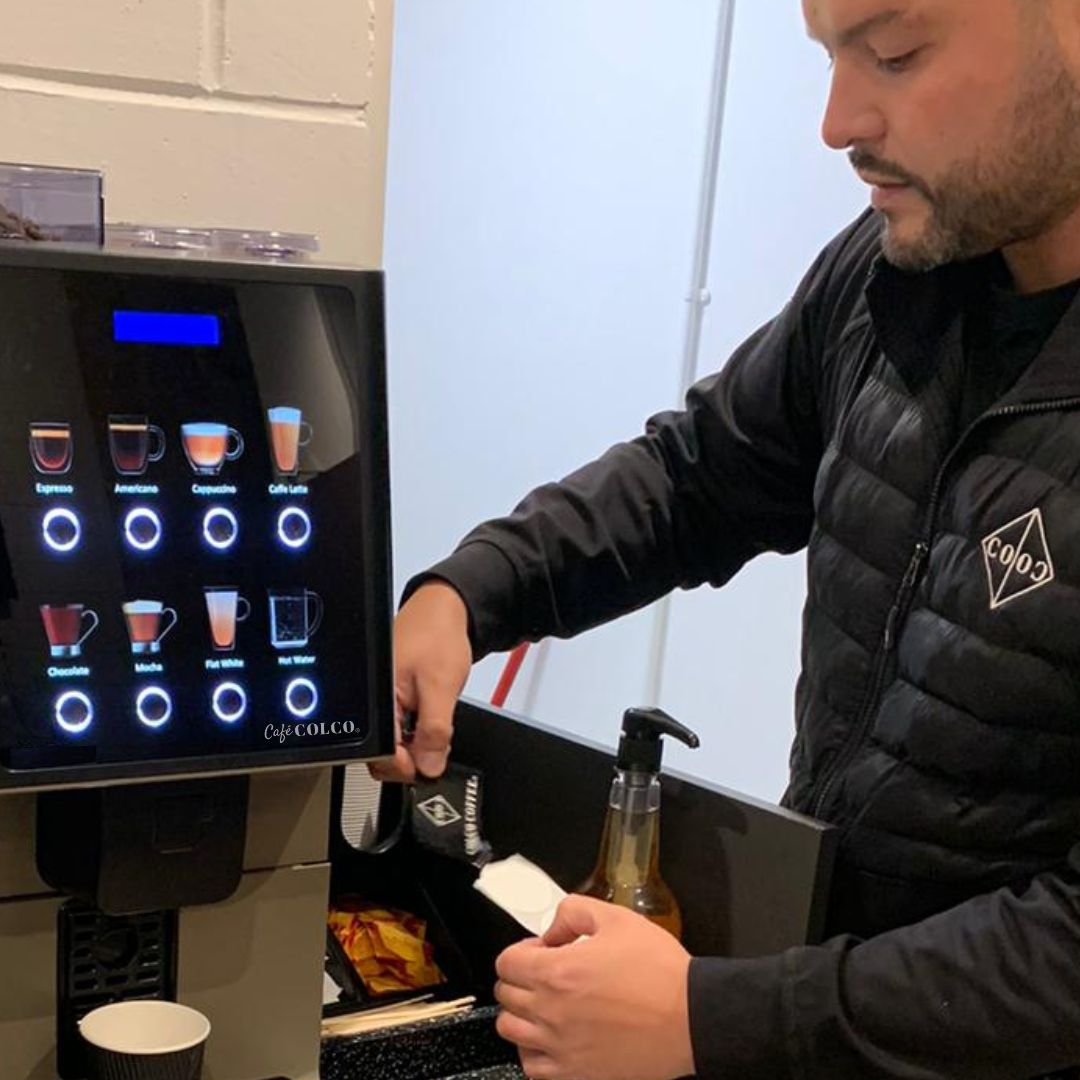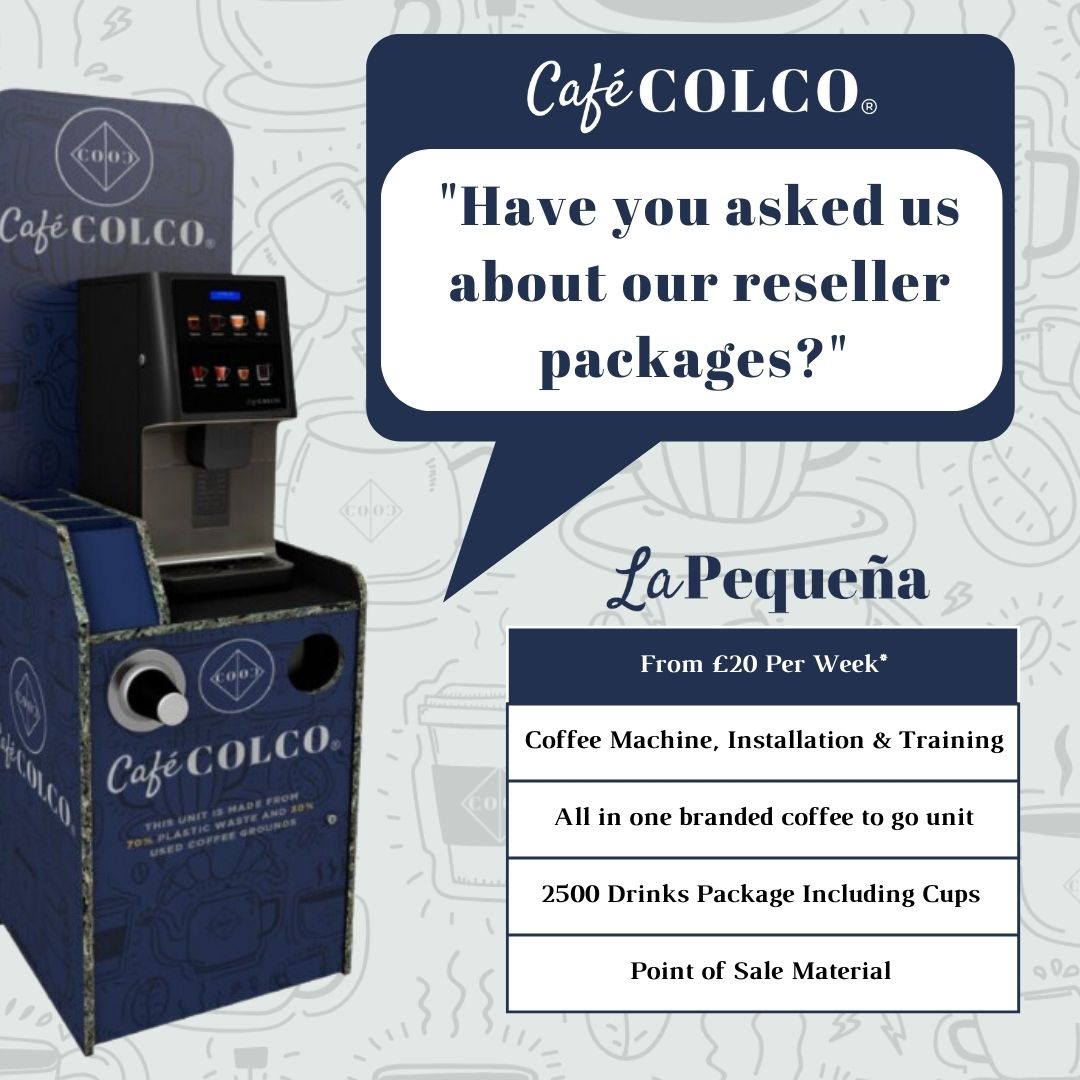 La Pequeña Bean to Cup Coffee Machine
La Pequena: A space-efficient coffee machine designed for up to 50 daily cups, ensuring consistent 8oz servings. Each purchase includes a Cafe Colco starter pack for over 1000 drinks.
Product Description
Installation & Service
Get A Quote
Ideal for Small Settings:
La Pequena is perfectly suited for environments where space might be a concern, yet quality cannot be compromised. Available tanked or plumbed in.
Cost-Effective

:
Designed for businesses that serve up to 50 cups per day, it ensures you're not overspending on capacities you don't need.
Sized for Convenience:
The 8oz drink size means that customers can enjoy a satisfying coffee experience which fits perfectly into most standard sized cups and coffee glasses.
Consistency with Every Cup:
No matter if it's the first cup of the morning or the fiftieth of the day, La Pequena guarantees the same aromatic and flavorful cup every time.
Key Features
Single Touch Selection

8oz Drinks

8 Drink Selections

4L Water Tank

Easy to Clean

Recommended daily output up to 50 drinks
Machine Capacity

1200g

Coffee Beans

600g

Milk Powder

800g

Chocolate Powder


Free Cafe Colco Starter Pack included - Enough for OVER 1000 Drinks 
Included in your new Bean To Cup machine purchase or lease package:
5kg Freshly Roasted Colco Coffee Beans

1L Flavoured Coffee Syrup
5kg Luxury Hot Chocolate Powder
5kg Luxury Skimmed Milk Powder
Installation & Training
Every Cafe Colco package includes complimentary installation, training and a one-year service agreement included as standard.
Our priority is ensuring a hassle free partnership from day one with our team of experienced engineers on standby, ready to help.
Service Features:
Routine Maintenance: Scheduled check-ups to ensure every machine runs as smoothly as it did on day one.
Quick Response: A commitment to address any issues in record time to minimize disruptions.
Expert Technicians: Highly trained professionals familiar with aspect of your Café Colco machine.
Genuine Parts: Only authentic parts used, guaranteeing the continued high performance of your machine.
Additional service cost available for additional years, please request a quote to discuss in further detail.
Please leave your details below and we will contact you regardng our Cafe Colco Bean To Business Coffee Packages