Cafe Colco
Bean To Business
Looking for a selection of high-quality drinks to offer your customers or employees? Not only do we work with the latest technology of barista grade coffee machines, as experienced coffee roasters we guarantee only the finest quality ingredients are used in our machines and with free installation & supplies to start from day one, where would you like to put yours?
Register your interest
Cafe Colco - La Pequeña
Single Touch Selection
8oz Drinks
8 Drink Selections
4L Water Tank
Easy to Clean
Recommended daily output up to 50 drinks
Learn More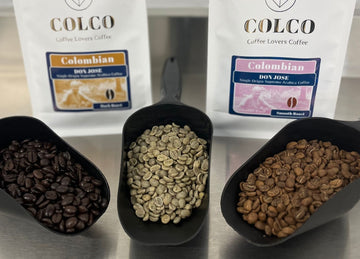 Fresh Coffee - Its what we do!
For us coffee is not just a business its shared moments over morning cups and after dinner talks, its memories of growing up and visiting the coffee farm and learning how to roast. From our farm in Salazar to our roastery in Eton Wick, we are passionate about ensuring the best quality coffee is provided to all our loyal customers.Colombian Supremo refers to coffee that has passed vigorous checks to meet its high standard through bean size and lack of defects. Over the years we have expanded and developed multiple blends and flavour profiles to suit various tastes however when it comes to our bean to business packages, we use our signature Don Jose Colombian Coffee. Our machines are calibrated to ensure a consistent cup of colco coffee is achieved time & time again. With our two roasts the question becomes are you team Smooth or team Dark?
Register your interest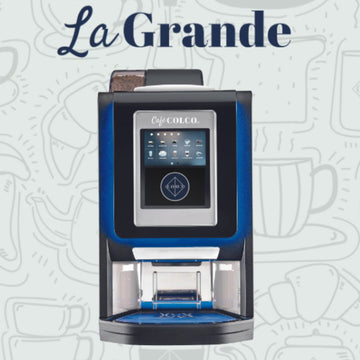 Cafe Colco - La Grande
7" HD Touchscreen
8-12oz Drinks
12 Drink Selections
Wi-fi & Bluetooth capabilities
Easy to Clean
Recommended daily output up to 200 drinks
Learn More
Service & Engineering
Every Cafe Colco package includes complimentary installation, training and a one-year service agreement included as standard. Our priority is ensuring a hassle free partnership from day one with our team of experienced engineers on standby, ready to help.
Routine Maintenance: Scheduled check-ups to ensure every machine runs as smoothly as it did on day one.
Quick Response: A commitment to address any issues in record time to minimize disruptions.
Expert Technicians: Highly trained professionals familiar with aspect of your Café Colco machine.
Genuine Parts: Only authentic parts used, guaranteeing the continued high performance of your machine.
Register your interest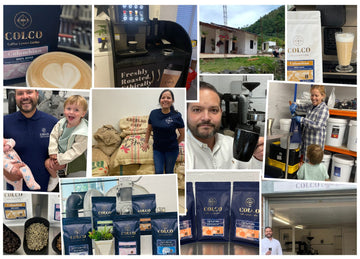 Why Colco Coffee?
"Choosing the right package for your business is crucial, and we are here to help guide you through it. By teaming up with us, you're choosing quality, sustainability, and a genuine love for coffee. If you have any questions or would like to arrange a visit including a free taster session please register your interest, we are all here to help and eager to collaborate."
Register your interest