Subscribe & Save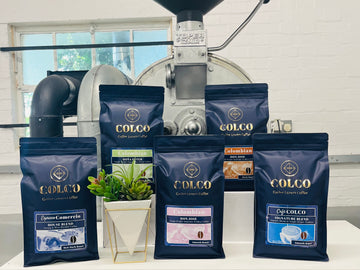 The Coffee Club
"Elevate Your Coffee Experience with Our Premium Subscription Service!
Discover a world of exceptional coffee flavors delivered to your doorstep. Our exclusive subscription brings you freshly roasted beans, handpicked for their unique profiles. Experience convenience, freshness, and exclusive perks.
Benefits of subscribing to The Coffee Club
- Free Shipping
- Up to 10% off all recurring orders.
- Earn points for refferals worth money off
- Much more to come..
Subscribe & Save for "The Daily Drinker"
Translation missing: en.products.product.price.regular_price
$12.96
Translation missing: en.products.product.price.sale_price
$12.96
Translation missing: en.products.product.price.regular_price