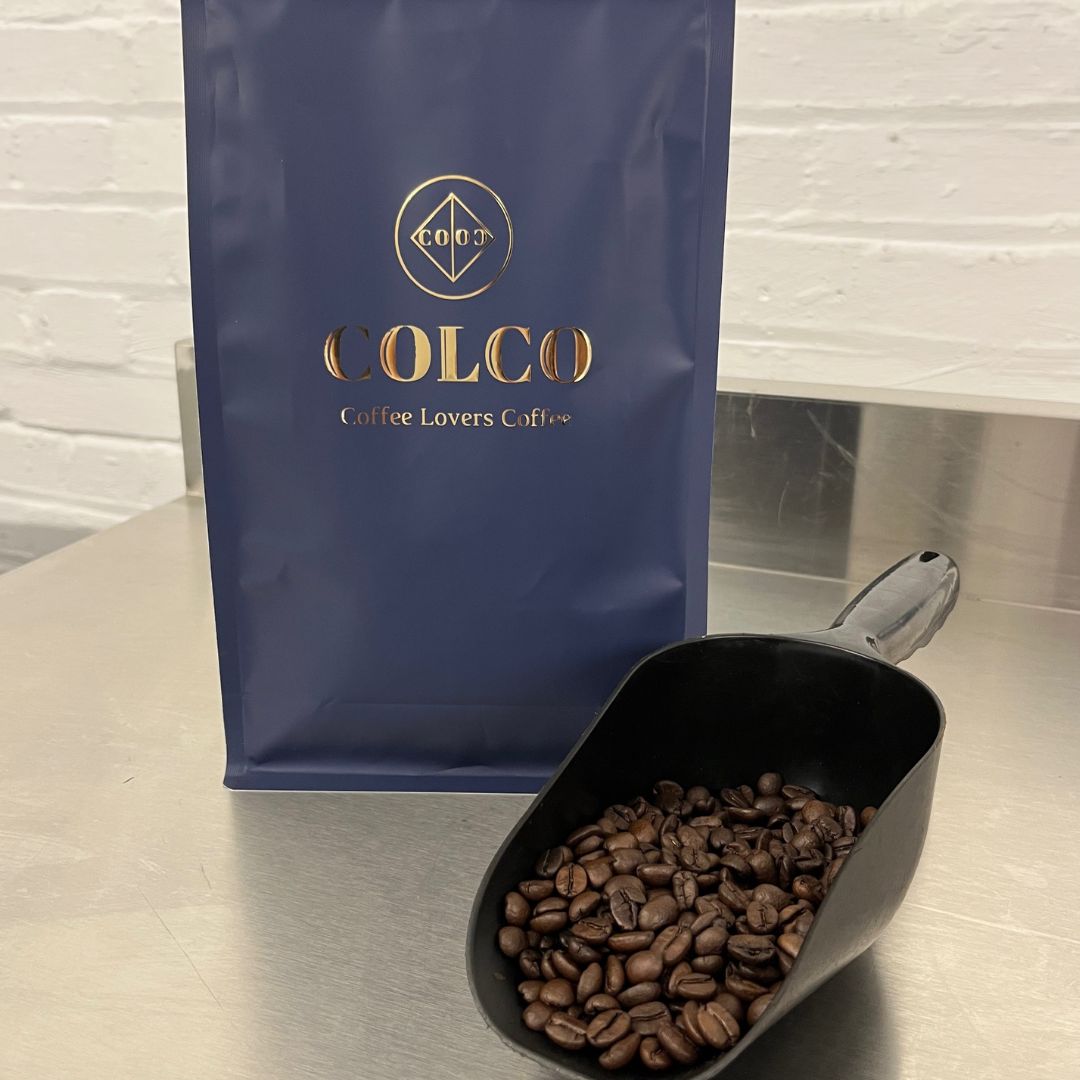 Colco - Mystery Coffee Beans
Translation missing: en.products.product.price.regular_price
$12.45
Translation missing: en.products.product.price.sale_price
$12.45
Translation missing: en.products.product.price.regular_price
Coffee Description
Subscription Delivery
The Coffee Club
The Grinds
At Colco Coffee, our meticulous roasting process is a pursuit of perfection, inspired by generations of coffee mastery.
As we continuously experiment and refine to achieve the ideal roast profile for every batch, there are times we end up with excess coffee beans.
These could be from sample roasts where we test small amounts for flavor development & potential clients or from surplus roasts prepared for markets and custom orders. To avoid these carefully roasted beans going to waste, we've decided to create a unique offering.
Introducing our 'Mystery Bag' ...
Giving you coffee enthusiasts a chance to experience various taste profiles while supporting our commitment to sustainability and zero waste."
This could include any one of our blends or signature coffees and are not bulk mixed.
All coffee would have been roasted within 2 weeks of sale date so still considered fresh coffee.
Includes Free Shipping 48 Hour Tracked Royal Mail :)
We freshly roast your coffee order when your coffee subscription is automatically renewed.
Free Delivery
Subscription orders are usually delivered within 2-3 Business days from time of renewal.
Orders made after 1pm are collected by the courier on the following day excluding sundays & bank holidays.
Subscribe & save your favourite 1kg bag of Colco Coffee & start benefiting from the following today:
Benefits of subscribing to The Coffee Club
- Free Shipping
- 10% off recurring orders.
- One Tree Planted - Every order
- Support towards ethical causes
- Much more to come..
So if your looking for a Coffee Subscription that provides freshly hand roasted coffee while supporting great causes then please click the link to check out The Coffee Club
All our coffee is available in the following grinds:
Whole Bean -

 
Unground
Suitable for Bean to Cup machines and alternative grinders.
Filter -

 
Medium/Course
Suitable for filter Coffee machines and filtered Drippers, V60 etc.
Espresso

 
-
Fine
Suitable for Espresso Coffee machines, Pump & Commercial.
Cafetiere -

 
Course
Suitable for Cafetieres/French Press Coffee makers & Cold Brew.
Moka Pot -

 
Medium / Fine
Suitable for Moka Pots & Pour over/Siphon Coffee makers.
Reusable Pods -

 
Extra Fine
Suitable for use in Reusable pods & some Turkish Coffee makers.
If you are interested in a particular grind that is not listed above, please feel free to ask us at coffee@colcocoffee.com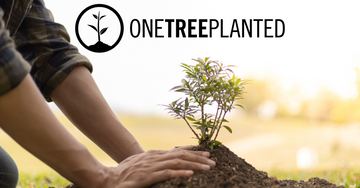 One Tree Planted
With every subscription order of your favourite Colco Coffee, together with One Tree Planted, one tree is planted in the associatted country. Wether you subscribe to our vietnamese coffee, Ethiopian coffee or our Colombian coffee one tree will be planted in your name to help ensure sustainabilty in the community.
Learn More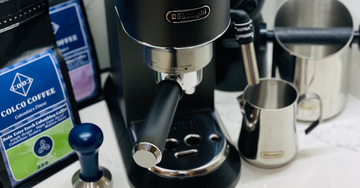 10% off every order & more
Not only do you get 10% off recurring orders of your favourite roasted coffee but we also run competitions and giveaways for our subscribers. 2022 saw some customers win anything from free coffee to coffee machines and with 2023 looking to be a better year for all, subscribe today and keep your eyes peeled for whats to come.
The Coffee Club
Some kind words form our Subscribers
Community Feedback
Great Coffee
"I have been a subscriber to this family coffee roasting business for a few months now and I am consistently impressed with the quality of their coffee. The beans are always fresh and full of flavour, and the customer service is top notch. I highly recommend giving them a try!"
My favourite Brand!
"As a coffee lover, I was excited to try out this family business and I have not been disappointed. The variety of roasts they offer allows me to try new flavors every month, and the customer service is always friendly and helpful. I am so glad I found them!"
Best Colombian Coffee
"I was hesitant to try a new coffee subscription service, but I am so glad I took the plunge with these guys. The coffee is always delicious and the customer service is excellent. I can't recommend them enough!"
Supreme Beans!!
"I recently discovered this coffee roaster and have been blown away by the delicious coffee and excellent customer service. The Don Jose dark roast is out of this world and Joe and the team are always quick to help with any questions or concerns. I highly recommend giving them a try!"
Really Great Coffee
"I stumbled across these guys from a mutual friend & my word I have not been disapointed. We use a bean to cup machine at home and subscribe to their monthly Coffee beans and knowing I am also supporting coffee farmers is an added bonus!"